About Our Practice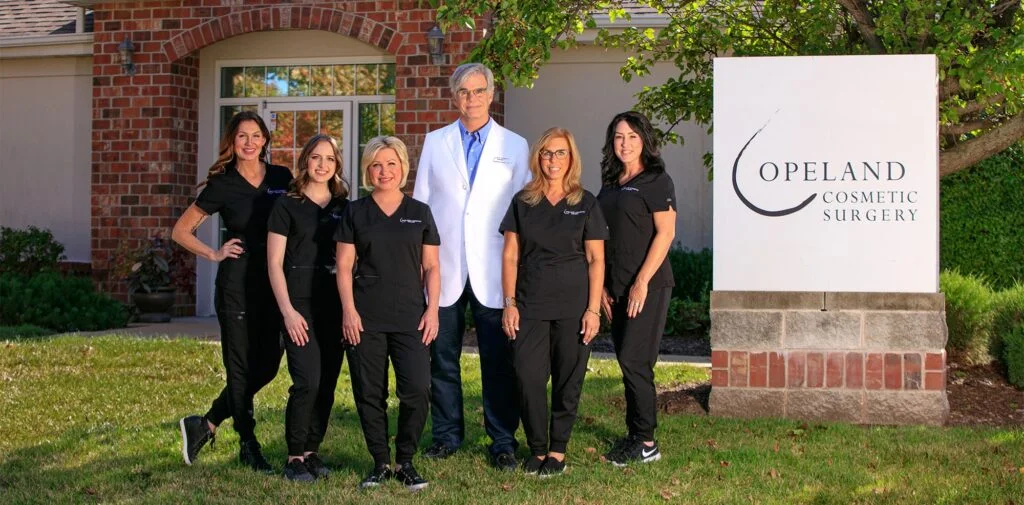 These are exciting times in cosmetic surgery, with new techniques, devices and products becoming available faster than ever. The changing landscape makes it even more important to find a knowledgeable, experienced plastic surgeon to guide your care and treatment. At Copeland Cosmetic Surgery, we have a team of medical professionals who are committed to providing the highest quality, personalized care and the exceptional results that go along with that devotion.
If you are looking for aesthetic surgical care to rejuvenate or improve your appearance, with procedures such as facelift, eyelid surgery (blepharoplasty), nose surgery (rhinoplasty), breast augmentation or lift, or body contouring such as abdominoplasty (tummy tuck) or liposuction, we encourage and invite you to schedule a consultation with plastic surgeon Jeffrey Copeland, MD, FACS at his office.
Meet Our Staff
Beth Flint, Office Manager & Patient Care Coordinator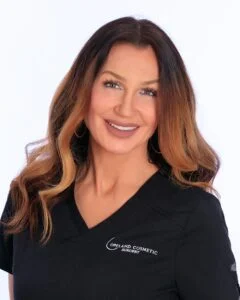 Beth has been with Dr. Copeland as a Patient Care Coordinator since 2010, with a brief hiatus away to take care of her family. Now she is back and welcomes the challenges of being the Office Manager also. She works closely with the staff to make sure all patients are taken care of and happy with their results. Beth shares that, "Dr. Copeland is one of the most thorough doctors I have ever met. He is patient and kind with both staff and patients, always mindful of how people feel about themselves and the way they look. If you are considering plastic or reconstructive work, he's one of the best around!" Beth is married with two kids and one grandson, who keep her busy outside the office. She wants everyone to know that her door is always open for questions!
Gayle Clark, Front Office Manager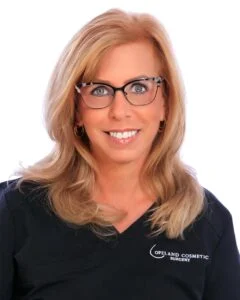 Gayle has 20 years of experience as an LPN in the hospital setting for 20 years! In 1998 decided to retire from nursing to focus on raising her children. She returned to work and has now been in an office setting for more than six years. Gayle sincerely enjoys her job and considers her co-workers to be friends. She finds Dr. Copeland to be a compassionate, honest doctor and loves the fact that patients are always happy to come to our office. Gayle's main tasks at Copeland Cosmetic Surgery include checking in patients, answering the phone, and taking care of the medical records. She encourages anyone who has considered visiting a plastic surgeon to give our office a call. Gayle looks forward to helping with any concerns you may have and making your experience awesome!
Dawn Floyd, Registered Nurse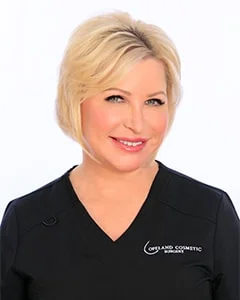 Dawn has extensive experience as a nurse injector. She initially obtained her cosmetic training through The National Laser Institute, for which she received continuing medical education credits. Her training included injectables in the Allergan® family such as BOTOX® Cosmetic, JUVÉDERM®, KYBELLA®, JUVÉDERM® VOLUMA, as well as various Galderma® products. Her laser training includes IPL (intense pulsed light) skin rejuvenation, tattoo removal, and laser hair removal. Additionally, she is certified to perform Secret™ RF MicroNeedling and CoolSculpting®. For non-surgical facial rejuvenation. Dawn demonstrates an unwavering dedication to her patients and looks forward to taking excellent care of you!
Cindy Whitt, Insurance Coordinator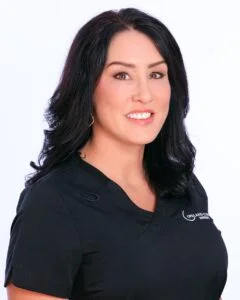 Cindy our insurance coordinator brings with her more than 20 years of experience working in medical office settings. She is honored to know that she has joined a great team that demonstrates true compassion and care for patients. She looks forward to helping you throughout your surgical process!
Mallory VanDusen, Registered Nurse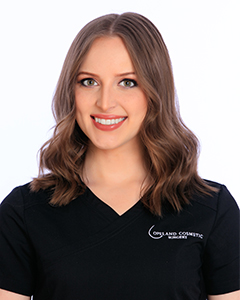 Mallory is our compassionate nurse who helps Dr. Copeland throughout the day and assists with in-office procedures. She decided to join the nursing field because she loves the impact that the profession has in people's lives and the creative element it involves. In December 2020, Mallory successfully graduated from The Sinclair School of Nursing at University of Missouri-Columbia. She feels very lucky to have the opportunity to work alongside Dr. Copeland and continue to learn from him. Mallory is excited to become more involved in the world of cosmetic surgery as her career progresses. She looks forward to helping you along your journey to becoming your best self!
Financing
Dr. Copeland wants every patient to feel confident in their appearance, and he takes pride in helping them achieve their aesthetic body goals. When it comes time to pay for your treatment, we accept a wide range of payment options, allowing you to cover the cost of your treatment in the way that is most convenient for you. In addition to accepting cash or check, we also accept all major credit cards, including Visa, MasterCard, American Express, and Discover.
We understand that some patients may feel hesitant giving credit card information over the phone, which is why we allow patients to pay online through PayPal or by providing their credit/debit card information online with Rectangle Health. With PayPal or Rectangle Health, all major credit cards are accepted. Both options offer a safe, secure, and easy way to make payments for surgical procedures and cosmetic treatments.

Copeland Cosmetic Surgery also partners with CareCredit®, a third party lending company, for patients who could benefit from further financial assistance. Our patients often use CareCredit® for nonsurgical treatments, such as BOTOX® Cosmetic, or more extensive procedures such as a Mommy Makeover. The application for CareCredit® is quick, easy, and can be completed online. Once your application is approved, you can begin using the benefits of the program immediately. A member of our staff would be happy to answer any questions you might have about CareCredit® or help you complete the application.
Specials
We like to periodically treat our patients, new and established, to offers for our services at reduced cost to make them even more affordable. These specials are sometimes timed with seasons where the procedure is more desirable, such as springtime for body contouring procedures or fall for procedures which are better done when the patient can wear more concealing clothing. Our specials change over time, so be sure to check back in for our latest offers.
Blog
As part of our ongoing efforts to provide the best possible care, we know that educated patients have the best experience and results. One of the ways to provide that information is with our blog. Dr. Copeland may use the blog to acquaint you with new procedures or new services that we have started to offer, such as new fillers, skin care products or recently adopted techniques.
Read our blog.
Coronavirus Preparedness
We make your health and safety the highest priority at our practice. Our Coronavirus Preparedness page has information on some of the precautions we are taking to help reduce the risk of spreading COVID-19.
Ask a Question
Do you have a question about our plastic surgery team or the treatments and services we offer? Our Ask a Question page has answers to a variety of frequently asked questions, in addition to a helpful form that you can use to ask any other questions you may have.
Schedule a Consultation with a Skilled Plastic Surgeon
To learn more about how you can enhance your appearance or to speak with a skilled plastic surgeon, contact Copeland Cosmetic Surgery. Dr. Copeland and his staff look forward to meeting with you.