Power Assisted Liposuction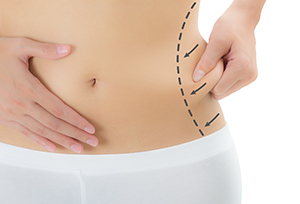 As men and women age, the body may begin to store fat differently. Oftentimes, even those who eat a nutritious diet and exercise regularly discover that they have isolated areas of fat that prove resistant to traditional weight loss methods. With liposuction, our plastic surgeon in St. Louis—Jeffrey Copeland, MD—can remove this excess fat to help patients attain a slimmer, more toned silhouette.
What Is Liposuction?
Liposuction is a surgical procedure designed to target and eliminate areas of stubborn fat, improving the body's shape and contours. This versatile procedure can be used to reduce fat at nearly any area of the body where excess fat has accumulated. It is important to know that liposuction is indicated for body contouring and not as a means for weight loss.
Liposuction can rejuvenate the appearance of the body, improve body proportions, and achieve a youthful figure with natural-looking results.
Who Is a Good Candidate for Liposuction?
Candidates for liposuction are typically women or men who wish to remove superficial fat from one or more areas of the body. Common areas targeted with liposuction include the abdomen, flanks (love handles), hips, lower back, buttocks, thighs, knees, upper arms, neck, and chin. Some men may also choose liposuction to reduce fat on the chest. Ideal candidates are already at or near their ideal weight, have good skin elasticity, and use liposuction as a means of addressing problem areas that have proven difficult to target with exercise. Candidates should also be in good overall health, avoid smoking for several weeks (both before and after the procedure), and have realistic expectations about the results liposuction can accomplish.
While some patients choose to combine liposuction with an additional procedure, such as breast augmentation, others find that they are better candidates for abdominoplasty or post weight loss body contouring due to excess skin and/or skin laxity that cannot be corrected with liposuction.
The best way to determine your candidacy for liposuction or another procedure is to schedule a consultation with Dr. Copeland. During the consultation process, he will provide an honest assessment of whether the procedure your are considering is appropriate for your purposes and safe enough to perform. Dr. Copeland is committed to setting realistic expectations for his patients and will not over promise on the results that can be achieved. For your ultimate benefit, Dr. Copeland may decline to operate as his patients' safety and the quality of their results are among his primary concerns.
Results Gallery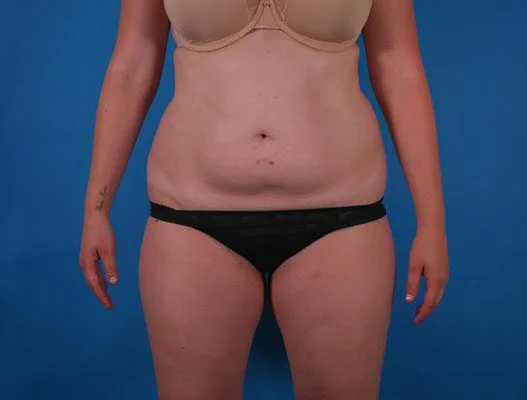 Before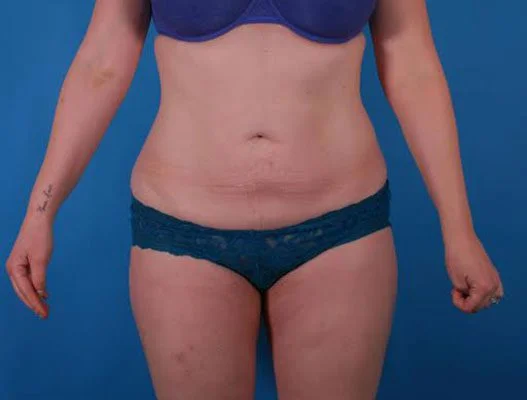 After
How Is the Liposuction Procedure Performed?
Depending upon the location of the target area, Dr. Copeland typically performs power-assisted liposuction (PAL) using a blunt-tipped cannula to minimize injury to nerves and blood vessels. PAL is highly effective in removing localized deposits of adipose (fat) tissue that are often responsible for undesirable appearance. The PAL method uses small incisions at the target site through which the hollow metal cannula is inserted. The blunt-tipped cannula allows Dr Copeland to safely push into the area of fat accumulation, while suction pulls the fat cells through holes in the cannula and out of the body. This process causes reduction in the thickness of the fat deposit and improves the overlying body contour. The duration of the liposuction procedure using the PAL technique is usually abbreviated compared with other methods.
What Is Liposuction Recovery Like?
Power-assisted liposuction (PAL) is considered to be a gentler approach than traditional liposuction techniques which require the surgeon to manually break up fat cells with vigorous physical effort. The traditional technique tends to damage surrounding tissue and can sometimes create significant blood loss. With PAL there is typically less swelling and bruising, which helps reduce the recovery time. The degree of post-operative pain following liposuction tends to vary from patient to patient—while some individuals find their discomfort to be significant, many are able to return to normal activities quickly.
Dr. Copeland recommends that his patients wear a compression garment at the surgical site for several weeks after the procedure to facilitate the healing process. Most patients can return to work or their normal daily activities within a few days to one week, depending upon the volume of fat that has been removed. Patients should also avoid strenuous exercise for approximately four weeks to allow the body to properly heal.
How Much Does Liposuction Cost?
Each liposuction procedure is planned to optimize results for each patient. As a result, there is no fixed cost for the liposuction procedure. Many variables can impact the total price of liposuction, including which areas are being targeted, the number of treatment areas, and the volume of fat that is removed. At the conclusion of your initial consultation, Dr. Copeland can provide you with an accurate quote for the cost of your customized procedure. For patients who might benefit from a monthly installment plan, financing options are available to qualified applicants. To learn more about financing the cost of your liposuction procedure, please talk with a member of our staff.
Contact Copeland Cosmetic Surgery
To find out more about liposuction or to see if you are a good candidate for the procedure, please contact our office to schedule a consultation.