Injectable Dermal Fillers
Signs of facial wrinkles and many other common concerns can often be treated with injectable dermal fillers. Two of the most common fillers are JUVÉDERM® and Restylane®, which contain hyaluronic acid, a natural component of our skin that helps it appear youthful and refreshed. Our board-certified plastic surgeon and the team at Copeland Cosmetic Surgery provide this treatment to many patients each year. It can be very effective for general use, and is often desired in preparation for special occasions, such as weddings and class reunions.
What Are Dermal Fillers?
Dermal fillers are injectable solutions designed to minimize common signs of aging such as wrinkles, fine lines, and volume depletion among certain facial features. The fillers are injected, usually with a local anesthetic, into the areas targeted for rejuvenation to provide volume and smoothness. Our practice offers some of the most popular dermal filler products available, including JUVÉDERM® and Restylane® options, which are sometimes referred to as HA fillers. HA (hyaluronic acid) is an ingredient that is natural to the human body and can help renew the skin's appearance to provide a more youthful aesthetic. Dermal fillers can often produce effective rejuvenation for ideal candidates who may benefit from non-surgical alternatives to plastic surgery as these treatments do not require invasive procedures or extended recovery periods. In fact, many dermal filler treatments can be performed in under 30 minutes, and patients often get right back to their normal routines immediately following the procedure.
What Is JUVÉDERM®?

JUVÉDERM® is a dermal filler that can be used for a variety of applications, including the reduction of wrinkles and fine lines as well as volumization of the lips, cheeks, or other facial areas. Our practice utilizes many products in the JUVÉDERM® line, each offering specific benefits for patients' particular concerns. Options include:
JUVÉDERM® XC
One of the most popular treatments under the JUVÉDERM® brand is JUVÉDERM® XC. This option may be described as somewhat of an "all-purpose" filler and can produce excellent results. Many individuals use JUVÉDERM® XC to fill in fine lines around the mouth, beneath the eyes, and below the nose. It can also be used for lip augmentation and volume enhancement in other areas. JUVÉDERM® XC results can last up to six months or even a full year for some patients.
JUVÉDERM® VOLBELLA XC
JUVÉDERM® VOLBELLA XC is often ideal for volument enhancement in the lips. It can also be very beneficial for "smokers lines" and wrinkle formation around the mouth. This filler can create results that look very natural and beautiful, without an "artificial" appearance. JUVÉDERM® VOLBELLA XC is also known for producing long-lasting results for many patients. It is possible to experience the outcome of JUVÉDERM® VOLBELLA XC for a full year or even longer in some cases.
JUVÉDERM® VOLUMA XC
JUVÉDERM® VOLUMA XC is a type of JUVÉDERM® that focuses on facial volume loss, among other concerns. JUVÉDERM® VOLUMA XC specifically targets the cheeks and areas in the midfacial region to restore fuller, more youthful contours. This product can add volume and smooth away fine lines and wrinkles with exceptional results. With its ability to create outcomes that are still apparent up to two years or more after the initial injections, JUVÉDERM® VOLUMA XC is known as one of the longest-lasting fillers available.
Dermal Filler Before-and-After Photos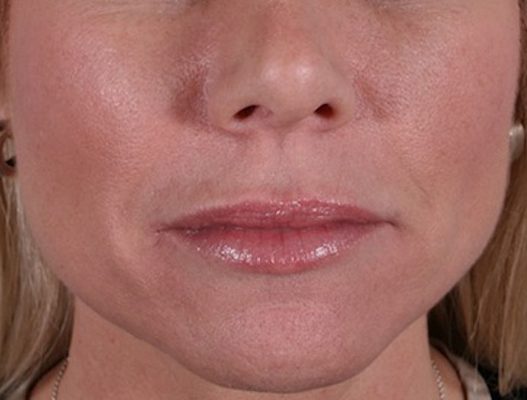 Before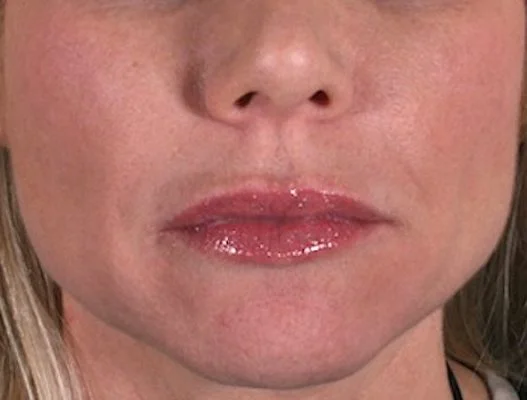 After
What Is Restylane®?
Restylane® is another excellent dermal filler that can address an array of common aesthetic concerns. With options to improve signs of age in the face and on the hands, as well as to enhance volume and contour among certain facial features, Restylane® offers several benefits for both women and men. Restylane® product options at our practice include:
Restylane® Contour
Restylane® Contour is one of the innovative Restylane® products that utilizes the advanced XpresHAn Technology™, which can help create results that both look and feel as natural as possible, even when making facial expressions. This dermal filler can be ideal for patients who would like to improve volume and contour definition in the midfacial region and the cheeks. Restylane® Contour can often produce results that last up to a full year.
Restylane® Kysse
Restylane® Kysse can help augment the lips and enhance their contour with subtle, yet noticeable results. Its use of XpresHAn Technology™ allows the solution to "mold" to the tissue, which in turn enables greater flexibility and stretch when smiling, kissing, and speaking. This can ultimately help produce results that not only look very natural, but also feel natural. The results of Restylane® Kysse often last for six to nine months.
Restylane® Lyft
Restylane® Lyft is a versatile Restylane® product that can be useful for enhancing volume or minimizing signs of age in the midface. It can also be ideal for hand rejuvenation, giving the hands a smoother and more youthful appearance. Restylane® Lyft can boost volume in the cheeks and improve their contour, and it can be very useful for reducing signs of nasolabial folds, mild acne scars, and other concerns in the midfacial region. Results often last up to six months.
How Much Do Dermal Fillers Cost?
The total cost of dermal fillers varies based on each individual patient's personalized treatment plan. Factors that will be taken into account for the price of dermal filler procedures include the specific filler product, how much of the solution is necessary to achieve patient goals, and other components. Once your treatment plan has been created at the initial consultation, our team will be able to provide you with an estimate of the total price of the procedure. We believe in making the payment part of the treatment process as convenient as possible for our patients, which is why we accept virtually all major credit cards as well as financing plans available for qualified applicants through reputable agencies such as CareCredit®. If you have questions about our payment options, we encourage you to reach out to our team at any time.
For additional information about cosmetic filler treatments, or if you are ready to schedule a consultation, please contact our office today!