Breast Augmentation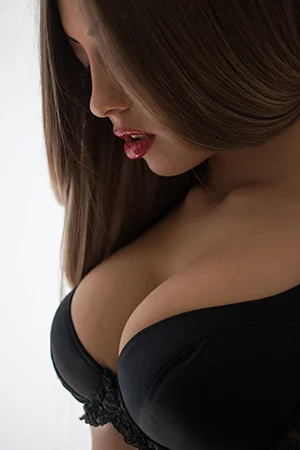 Breast augmentation, or breast implant surgery, is one of the most popular cosmetic surgery procedures in the United States. The primary goal of breast augmentation surgery is to increase a patient's bust size while producing a natural-looking result; however, each individual has her own personal reasons for choosing to have breast augmentation. Some women want to reverse the effects of age or pregnancy, while others simply want to increase their bust size. Whatever the reason behind your choice to undergo breast augmentation, board-certified plastic surgeon Jeffrey Copeland, MD can help you achieve your goals. Adult women of all ages have undergone breast augmentation surgery with Dr. Copeland and many have later referred their friends and family to Copeland Cosmetic Surgery.
What Is Breast Augmentation?
Breast augmentation is a plastic surgery procedure that involves the placement of breast implants to create the appearance of larger, more shapely breasts. The procedure can also enhance symmetry, cleavage, and the overall proportion of the physique. In order to achieve a natural-looking result, breast augmentation surgery is highly customized based on the patient's preferences and anatomical measurements. The process of choosing the right breast implant type, shape, and size is greatly simplified with the help of an experienced plastic surgeon like Dr. Copeland.
Breast augmentation surgery can usually be completed in about two hours and is performed under general anesthesia.
What Are the Benefits of Breast Augmentation?
Breast augmentation can provide several benefits based on your needs and desired result. Dr. Copeland can perform breast augmentation to:
Enlarge breast size
Enhance breast shape
Achieve improved breast symmetry
Create more prominent cleavage
Enhance breast projection
Restore breast shape and volume following pregnancy, significant weight loss, or aging-related changes in the breasts. In these cases, breast augmentation may be combined with breast lift techniques.
At your breast augmentation consultation, Dr. Copeland will listen attentively to your concerns and goals and design a surgical plan that is personalized for your desired outcome. During this process, you can expect him to provide you with a full explanation of the breast implants, incision techniques, and placement options that are available. A wide range of different techniques can accommodate various preferences. Using his vast experience and knowledge, Dr. Copeland can guide you toward a breast augmentation plan that delivers optimal results.
What Are My Breast Implant Options?
There are quite a few decisions to make when it comes to choosing the right breast implants for your breast augmentation procedure, and Dr. Copeland will provide you with outstanding assistance each step of the way. The first consideration is determining the type of breast implant you want—silicone or saline-filled:
Silicone Implants
Silicone breast implants are comprised of a silicone shell filled with a cohesive silicone gel. Dr. Copeland exclusively uses the modern cohesive gel implants for those who choose gel. When compared to saline implants, silicone implants tend to create results that look and feel more like natural breasts. They are also less likely to cause visible rippling or wrinkling. Instances of leaks or rupture are unfortunately harder to detect in silicone implants, and patients must take this fact into consideration during the selection process. Modern silicone implants are available in a wide range of sizes and projections.
Saline Implants
Saline implants are comprised of a silicone shell filled with sterile saline (salt water). For a more natural look and feel, saline implants are more frequently recommended for placement under the pectoral muscle. Due to an increased tendency of rippling and wrinkling, saline implants may not be an optimal choice for patients with very little body fat or natural breast tissue. Leaks or ruptures of saline implants are easily detected and the water from the implants is safely absorbed by the body—many patients decide on saline implants for this reason. Saline implants are available in a wide range of sizes and projections, but they only come in a round shape.
When deciding on the right size implant for your breast augmentation, Dr. Copeland considers your preference of volume, desired projection, and bodily stature. He will also offer you a complimentary trial of various-sized breast implants to help in your decision process.
What Is the Breast Augmentation Procedure Like?
The breast augmentation procedure is performed under general anesthesia on an outpatient basis. The procedure usually takes about two hours to complete. To begin, an incision is made either within the border of the areola or along the crease at the bottom of the breast (called the inframammary fold). Through this incision he creates the implant pocket either above or below the pectoralis muscle and inserts the breast implant. Once optimal positioning and shape has been achieved, he carefully closes the incision and repeats the process with the other breast. Dr. Copeland is always mindful of achieving symmetry between the breasts for beautifully natural-looking results.
What Can I Expect During Recovery from Breast Augmentation?
Dr. Copeland uses several techniques to minimize recovery time and maximize comfort during the recovery process. As a result, many of his patients are able to return to work within a week following surgery. Immediately after surgery, some swelling and discomfort is expected. Follow-up appointments track your healing progress and Dr. Copeland will clear you for additional activity at certain recovery benchmarks. Some scarring is to be expected, though Dr. Copeland does his best to keep any incisions as inconspicuous as possible. Proper care of the incisions can help minimize scar prominence. Within a year after surgery, any scar visibility should be dramatically reduced.
How Much Does Breast Augmentation Cost?
At Copeland Cosmetic Surgery the average price range for breast augmentation surgery is between $8,000 and $9,000. The complexity of the case and the cost of the specific implants you choose will affect pricing, and a comprehensive quote for surgery will be provided to you once you have settled on a breast augmentation plan. The quote you receive will include Dr. Copeland's fee, anesthesia, surgical facility fees, and any other associated costs so that you are aware of the full price of your breast augmentation up front. We offer financing through CareCredit®, a trusted third party lender, to make the cost of surgery more affordable for qualified applicants. Our knowledgeable office team can answer any questions you may have about cost, financing, payment options, and procedure scheduling.
Breast Augmentation Results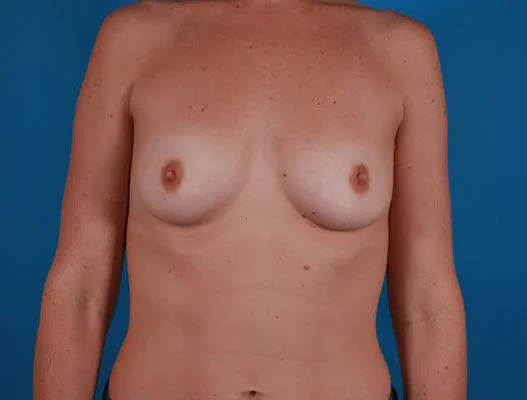 Before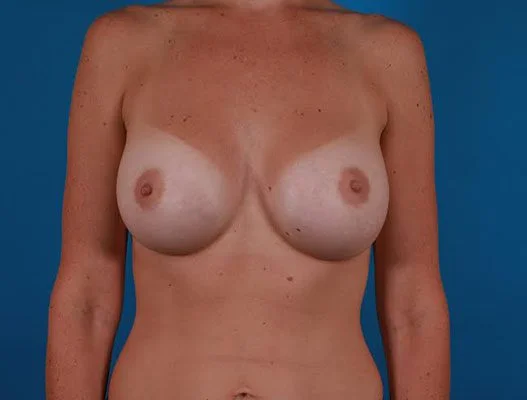 After
If you would like to learn more about breast augmentation, contact our cosmetic surgery practice.