Breast Augmentation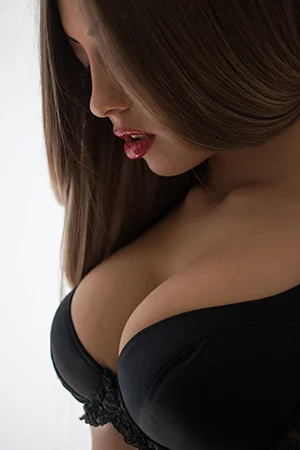 Breast augmentation, or breast implant surgery, is one of the most popular cosmetic surgery procedures in the United States. Each individual has her own personal reasons for choosing to have breast augmentation. Some women want to reverse the affects of age or pregnancy, while others simply want to increase their bust size. Whatever the reason behind your choice to undergo breast augmentation, our office can help you achieve your goals. Adult women of all ages have undergone breast augmentation surgery at our practice and many have later referred their friends and family to Copeland Cosmetic Surgery. The primary goal of breast augmentation surgery is to increase a patient's bust size while producing a natural-looking result. The size of breast implants used to achieve this goal depends on an individual's preference of volume, desired projection, and bodily stature. At Copeland Cosmetic Surgery, we offer our patients a complimentary trial of various sized breast implants to help in their decision process. Different techniques are available to accommodate different patient preferences.
Breast augmentation surgery can usually be completed in about two hours and is performed under general anesthesia. A pain pump is often placed to minimize post-operative discomfort.
The Keller Funnel™ Silicone Breast Implant Technique
In many of our breast augmentation procedures, our board-certified plastic surgeon, Jeffrey Copeland, MD, can perform the advanced Keller Funnel™ technique for implant placement. This method of placing silicone breast implants is designed to reduce overall surgery time, minimize scarring, and diminish some of the risks associated with these types of implants. With the Keller Funnel™, Dr. Copeland can make smaller incisions for implant placement, typically leading to less visible scarring. It also makes it possible to perform the procedure without the implant ever touching the skin during placement. This can ultimately reduce the risks of implant-contamination from residual tissue bacteria, which may help to reduce the risks of capsular contracture (the formation of scar tissue around the implant, resulting in a feeling of hardness). With this state-of-the-art technique, Dr. Copeland can give you even more options for your breast augmentation procedure, and allow for greater comfort and faster healing during the recovery process.
Results Gallery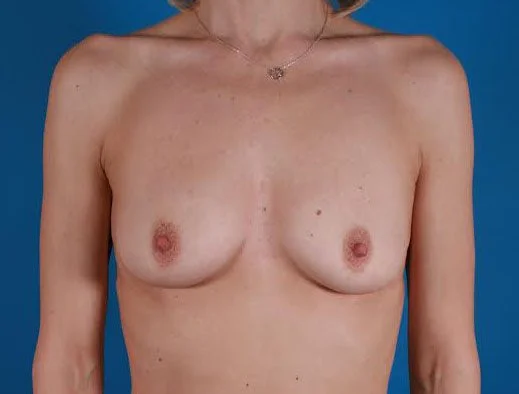 Before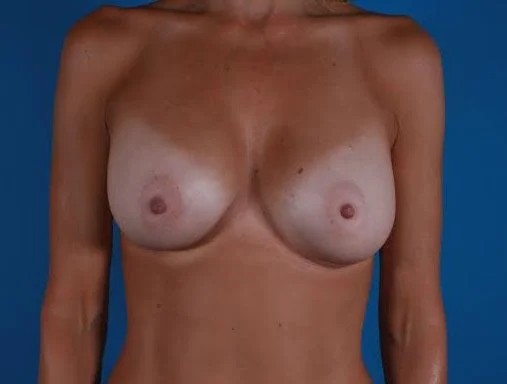 After
If you would like to learn more about breast augmentation, contact our cosmetic surgery practice.