BOTOX® Cosmetic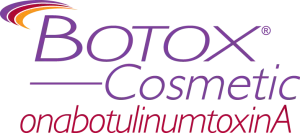 Today BOTOX® Cosmetic injections are one of the most common non-surgical procedures performed by plastic surgeons. It is important to understand that BOTOX® Cosmetic will not fill wrinkles. It works by relaxing facial muscles that are responsible for the creation of wrinkles. When the muscles are not contracting, the wrinkle has the opportunity to soften and become less noticeable
At Copeland Cosmetic Surgery, we provide BOTOX® Cosmetic treatment to relax wrinkles in the forehead, brow, area between the eyebrows where the "11" deformity commonly occurs, "crow's feet", and other regions that are appropriate for the individual patient.
The procedure is done in the office and does not require anesthesia. The effects of BOTOX® Cosmetic can last from 3-5 months and repeat therapy can be performed to maintain results. It takes about three days from the time of injection to see decreased muscle action, and longer to see relaxation in the wrinkles. The fact that this procedure is so popular, including repeat treatments, is a testament to the fact that it works very well. Many individuals consider BOTOX® Cosmetic treatment in preparation for big events like weddings and class reunions.
Results Gallery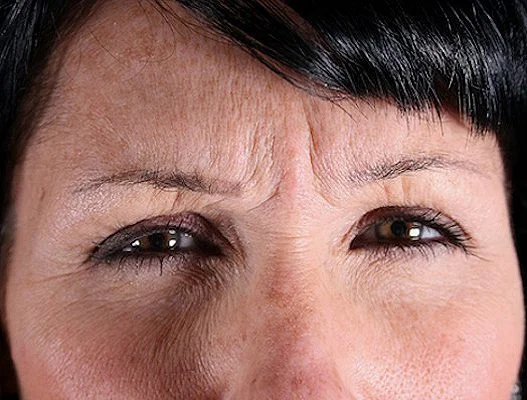 Before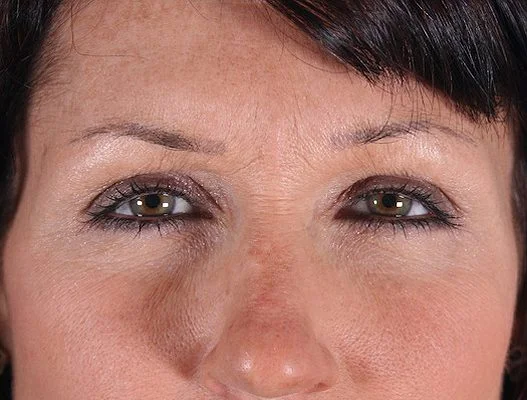 After
BOTOX® Cosmetic Injections for Hyperhidrosis
Hyperhidrosis, or excessive sweating, can be an embarrassing problem, particularly in social situations. BOTOX® Cosmetic blocks the release of the neurotransmitter that causes the glands to produce sweat. The effects of BOTOX® Cosmetic injections to treat hyperhidrosis can last from six to ten months.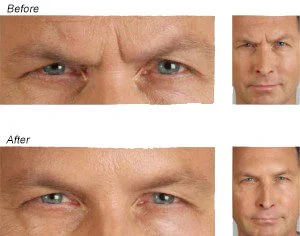 To schedule a consultation to learn if BOTOX® Cosmetic injections are right for you, contact the office of Dr. Jeffrey Copeland today.