Benefits of Neck Lift Surgery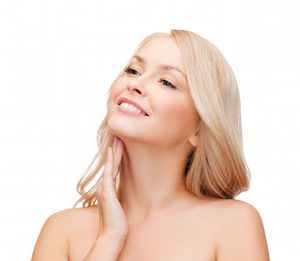 The delicate skin of the neck is particularly vulnerable to the effects of aging, heredity, and environmental influence, and this highly visible area can often prove immune to the typical benefits of diet and exercise. As a result, many patients experience skin laxity, deep creases, softening muscles, and the development of fatty deposits on the neck and jawline over time. Some individuals may also have neck cording, also called platysmal bands, which stretch from the chin and jaw down to the bottom of the neck. Our experienced cosmetic surgeon, Dr. Jeffrey Copeland, can perform neck lift surgery for qualified patients seeking to reduce these concerns and restore a more youthful appearance to the neck.
There are a multitude of benefits to neck lift surgery from our practice. Dr. Copeland's advanced techniques are designed to rejuvenate the neck for natural-looking enhancement that is tailored to the unique anatomy and goals of each patient. In addition to creating a more refined facial contour, neck lift surgery can:
Reduce excess skin
Minimize the appearance of fine lines and wrinkles
Tighten underlying muscles
Diminish the appearance of platysmal bands
Contour the chin and jawline
In some instances, patients may benefit from facial liposuction in addition to neck lift surgery to help remove pockets of fat and produce a more youthful shapeliness to the lower face. Furthermore, many individuals opt to combine a neck lift with additional cosmetic enhancements, such as a facelift, brow lift, or dermal fillers such as Restylane® or JUVÉDERM® or fat grafting for more comprehensive rejuvenation. Dr. Copeland will be happy to discuss all available options during the initial consultation.
For more information about neck lift surgery or to schedule a consultation with Dr. Copeland, please contact our office today.