Developing a Post-Bariatric Body Contouring Treatment Plan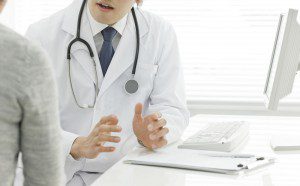 After accomplishing dramatic weight loss, patients often wish to further their achievement by utilizing post-bariatric surgery body contouring to help reduce excess skin that often remains. Body contouring, otherwise known as dermolipectomy, typically offers an effective solution for sagging, inelastic skin in areas including the stomach, breasts, face, arms, and thighs. Prompted by a desire to enjoy the results of successful weight loss, many patients request specific treatments. The most popular body contouring procedures performed after dramatic weight loss include:
By prioritizing certain treatment areas and performing body contouring procedures in a precise succession, patients can often achieve the best, most lasting results with the least risk. Dr. Jeffrey Copeland weighs the individual indicators and determines a treatment plan based on anatomic need and patient aspiration.
Dr. Copeland understands substantial weight loss is a triumph whether it's achieved through strict diet and exercise alone or with bariatric surgery. He supports his patients continued progress, emphasizing healthy habits and rewarding practices. By offering post-bariatric body contouring procedures, he hopes to assist patients in leading healthier, happier lives.
If you have additional questions about post-bariatric body contouring surgery, or if you would like to schedule a consultation with Dr. Copeland, please contact us today.