When to Consider Breast Reduction Surgery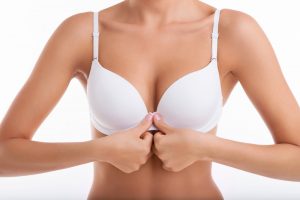 Breast reduction surgery can deliver tremendous relief and added confidence to women struggling with overly large breasts. The physical burden of heavy breasts can be taxing on the body, resulting in a range of uncomfortable complications. Challenges associated with large breasts can include:
Neck, back, and shoulder pain
Uncomfortable bra-strap indentations in the shoulders
Skin rashes and irritation
Difficulty breathing
Numbness in the fingers and hands
Problems with proper posture
Headaches and migraines
Difficulty participating in exercise and other physical activities
When issues like these are related to overly large breasts and become chronic problems, breast reduction surgery may be one of the only ways to provide lasting relief. If you are over the age of 18 and have been experiencing physical discomfort and/or medical problems resulting from large breasts, we highly recommend that you schedule a consultation with Dr. Jeffrey Copeland to explore your options. In some cases, health insurance may cover all or part of your surgery if it is deemed medically necessary.
Women who undergo breast reduction typically report that, although the physical benefits of the surgery make it worthwhile, the improvements in breast aesthetics and quality of life the procedure offers are also incredibly rewarding. In addition to enhanced confidence, women who have had breast reduction surgery often enjoy a wider range of physical activities, exercises, and clothing styles. We invite you to browse through breast reduction before-and-after photos to see images of our patients' transformations and discover the results that may be possible for you.