How Can I Achieve Natural-Looking Facial Rejuvenation without Surgery?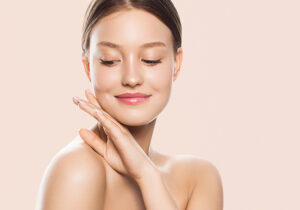 As we grow older, we may start to notice visible signs of facial aging. Anti-aging treatments are growing in popularity amongst patients who want to gain a more youthful appearance. Luckily, natural-looking rejuvenation can often be accomplished without invasive facial plastic surgery, depending on individual needs and goals.  
Non-surgical facial treatments are usually effective options for patients seeking to address minor to moderate signs of aging with little to no downtime. For example, injectables can improve the appearance of the skin and enhance facial contours for a more refreshed look without an extensive recovery period. BOTOX® Cosmetic, JUVÉDERM®, JUVÉDERM® VOLUMA™ XC, JUVÉDERM® VOLBELLA™ XC, and Sculptra® are among the popular injectable products we offer. Other non-surgical facial treatments we provide include laser skin resurfacing, Genius™ Intelligent Radiofrequency (RF) Microneedling, and the Plasma Pen™.
For results that can last longer than dermal fillers and other non-surgical options, qualified patients can opt for fat grafting—also referred to as fat transfer. This cosmetic procedure helps address age-related concerns on the face by utilizing the patient's own fat. Using natural fat as a filler has many benefits, including long-lasting facial rejuvenation and little risk of rejection or allergic reaction. Fat grafting also requires a liposuction procedure to collect harvested fat in areas such as the abdomen or thighs. Once the fat is suctioned out, it is placed in a centrifuge to separate any impurities and excess fluids, and the purified fat is carefully injected into targeted areas. Patients who choose fat grafting can enjoy natural-looking outcomes that result in a more refreshed and youthful appearance for many years to come.
If you are interested in learning more about any of our non-surgical facial rejuvenation options, please contact our office today.