Dr. Copeland to Travel to The Golden State for The Aesthetic Meeting 2014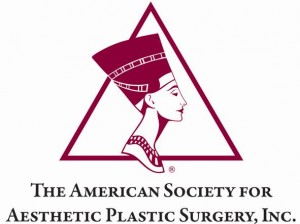 For our board-certified plastic surgeon, Jeffrey Copeland, MD, staying up-to-date on the latest cosmetic techniques and surgical methods is critical to providing our patients with the best-possible results, as well as the highest standard of care. One of the ways in which Dr. Copeland remains at the forefront of the latest advances in the field is through his regular attendance of continuing education conferences and meetings.
From April 24-29th, Dr. Copeland and our patient care coordinator, Beth, will travel to San Francisco, CA to attend The Aesthetic Meeting 2014. Sponsored by the American Society for Aesthetic Plastic Surgery and the Aesthetic Surgery Education and Research Foundation, The Aesthetic Meeting offers technical and scientific exhibitions, courses, and sessions. It is an event Dr. Copeland has attended for more than 10 years (schedule permitting).
"It is easy to get busy doing the day-to-day work of a surgical practice," says Dr. Copeland. "Stopping to attend meetings like this with very talented peers is a great way to keep knowledge current, and to keep the practice working to provide the best care to our patients."
During the meeting, Dr. Copeland says he plans to attend courses on several topics, including:
"Courses are chosen based on where I see new trends, and in areas where I want to improve what I am already doing," he says. "I also look for meeting faculty who are well known for their expertise. This is always directed to keeping my practice current and safe for my patients."
With our practice's continuing ambition to provide the best patient experience possible, Dr. Copeland says the meeting is an excellent opportunity to reinforce that mission. "The Aesthetic Society takes a very progressive stance about maintaining our membership and promoting cosmetic surgery in our formal plastic surgery training programs, and in promoting safe and effective patient care. I always look forward to being part of that process."
Contact Us
If you would like more information about The Aesthetic Meeting 2014, or if you would like to schedule a consultation with Dr. Copeland, please contact Copeland Cosmetic Surgery today.